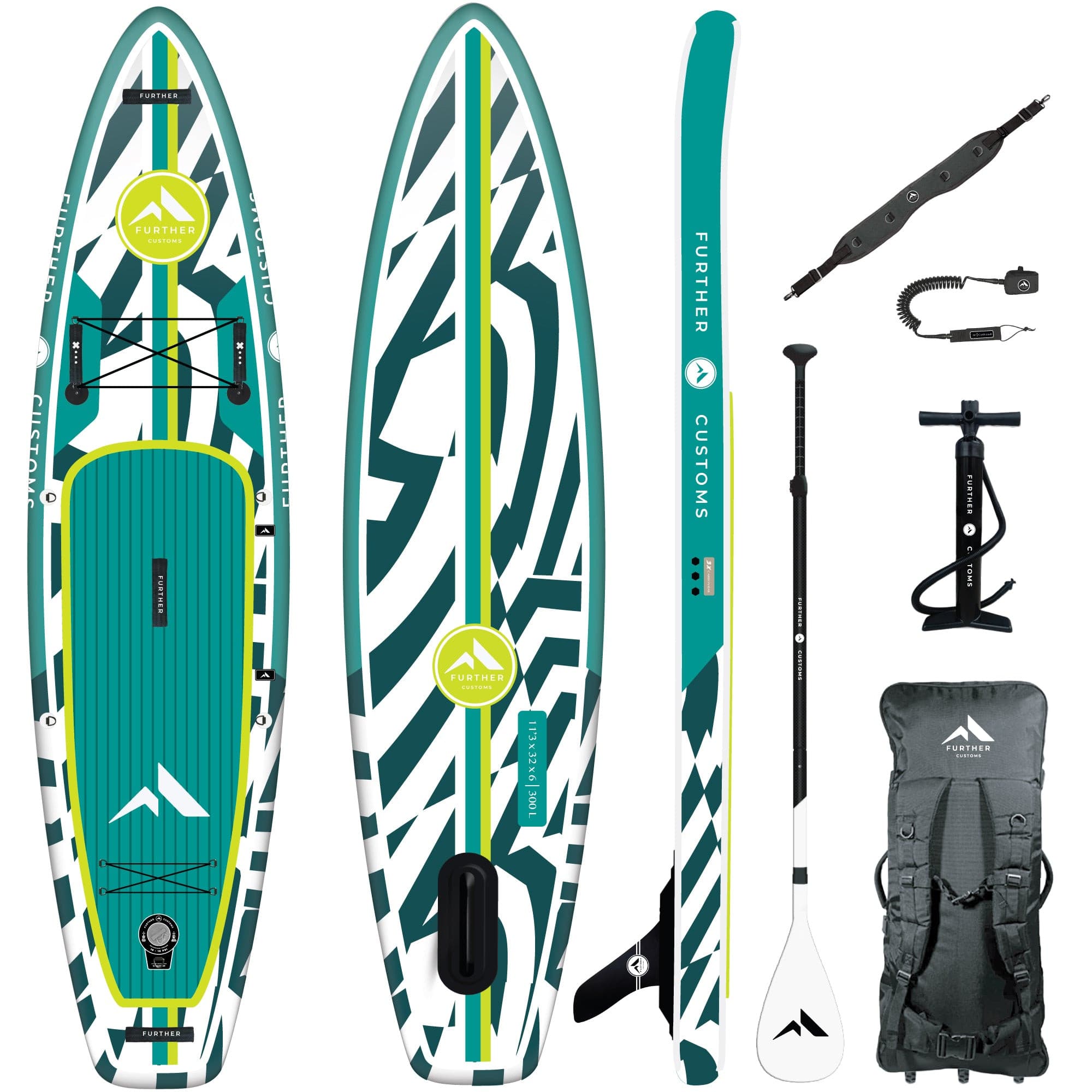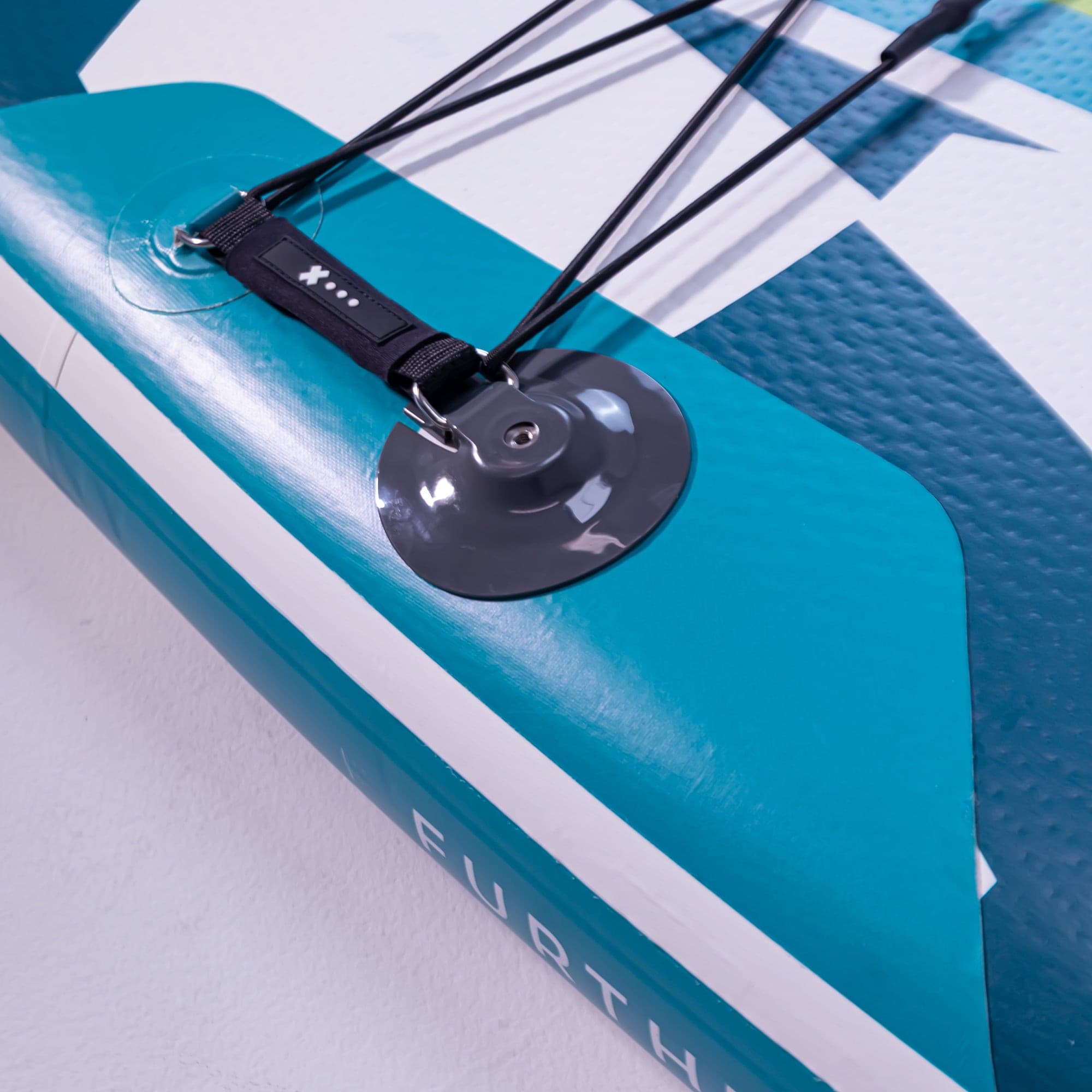 11'3 Podium Turquoise
---
The Podium Turquoise Inflatable Paddle Board is 11'3" long, 32" wide and 6" thick. The premium Woven drop-stitch construction provides a lightweight and responsive feel when paddling. Our 3X Carbon layering process integrates two reinforcing layers of PVC and an extra layer of carbon fiber along the sidewall. This technique significantly increases the boards rigidity for improved speed and stability. Additionally, all of our boards are made using a Welded construction to ensure a lasting & resilient bond against all elements. With a weight capacity of 300 lbs, riders can enjoy this board solo or share their adventure with a loved one.
Standard shipping is included on all orders.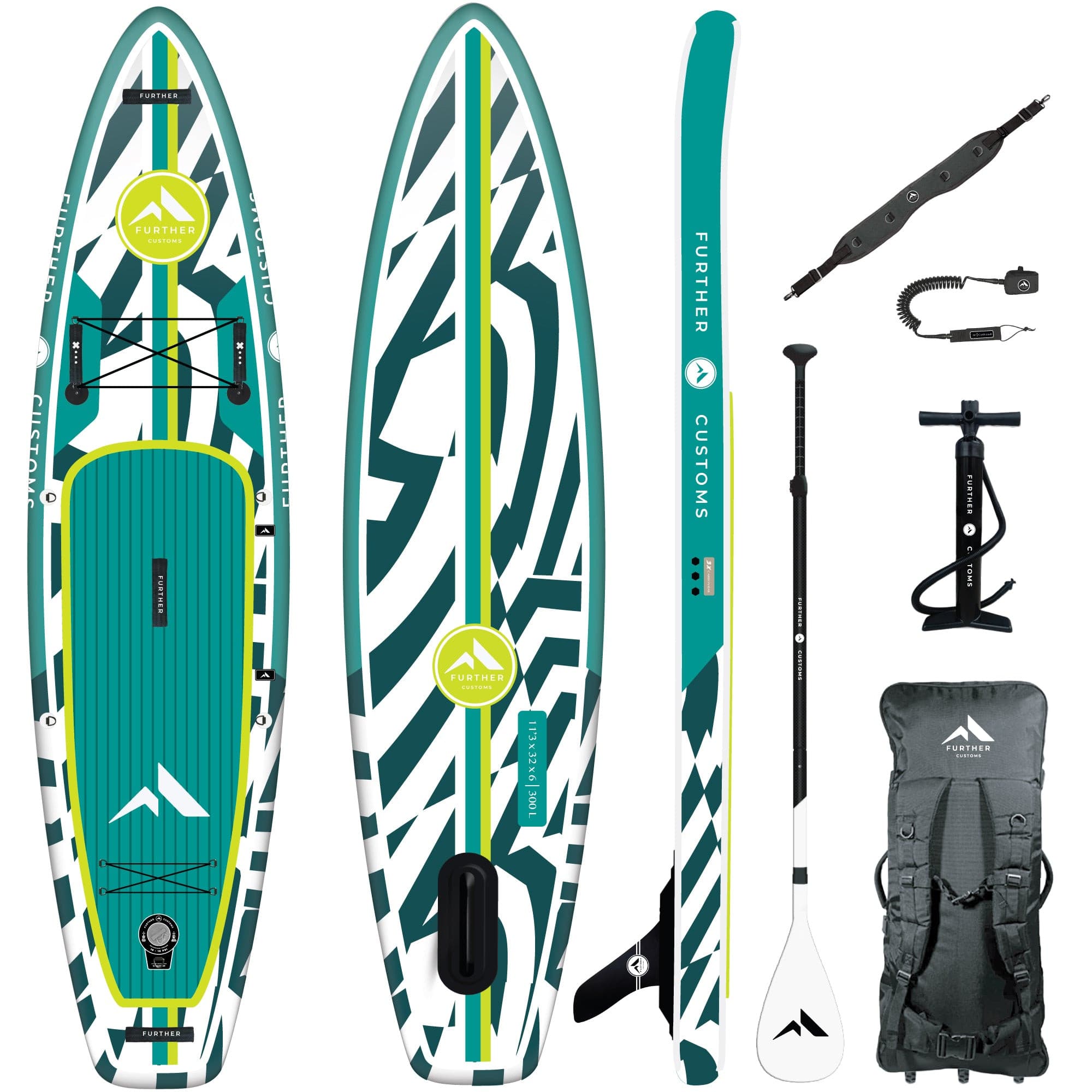 High Performance Touring
Designed to explore and packed with extra features. The Podium will take you to the far reaches of your intended coastline, river or lake with haste.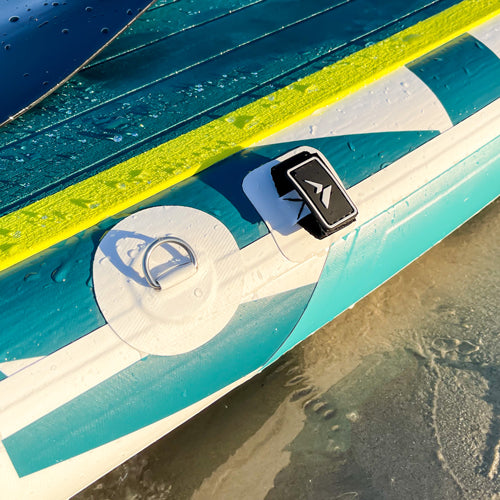 Connection Accessories
Four stainless steel D-rings allow for connecting a seat or the included over the shoulder carrying strap. Additionally, the veclro loop fastens the paddle to the board for hands free transportation.
Extra Carrying Handles
A total of five carrying handles are positioned at the rear, center, nose & above the traction pad. Riders can approach the water from any side of the board while maintaining control.
Touring Shape
The displacement hull has a wedge shaped nose that is designed to push water aside and cut through the surf with the less propulsion. This shape provides a smoother & quicker ride.
Extra Features
Touch + to Learn More
2 Accessory Mounts
Designed to allow riders to attach fishing rod and cup holder accessories.
Paddle & Speargun Holdeer
Velcro straps with silicone grips securely attach the paddle to the side rail of the board. Fasten your paddle safely at your side when taking a break from paddling or transporting.
Seat & Strap Mount
Four stainless steel D-rings allow riders to connect a variety of seat attachments or the included shoulder carrying strap for easy & comfortable transport.
Front Handle
Easily pull your board to shore or onto the deck of a boat with the front, center & rear handles.
Carbon Fiber Sidewall
The sidewall of each board is made with two layers of military grade PVC and an additional layer of reinforcing carbon fiber. This 3 layer construction provides unrivaled rigidity and durability.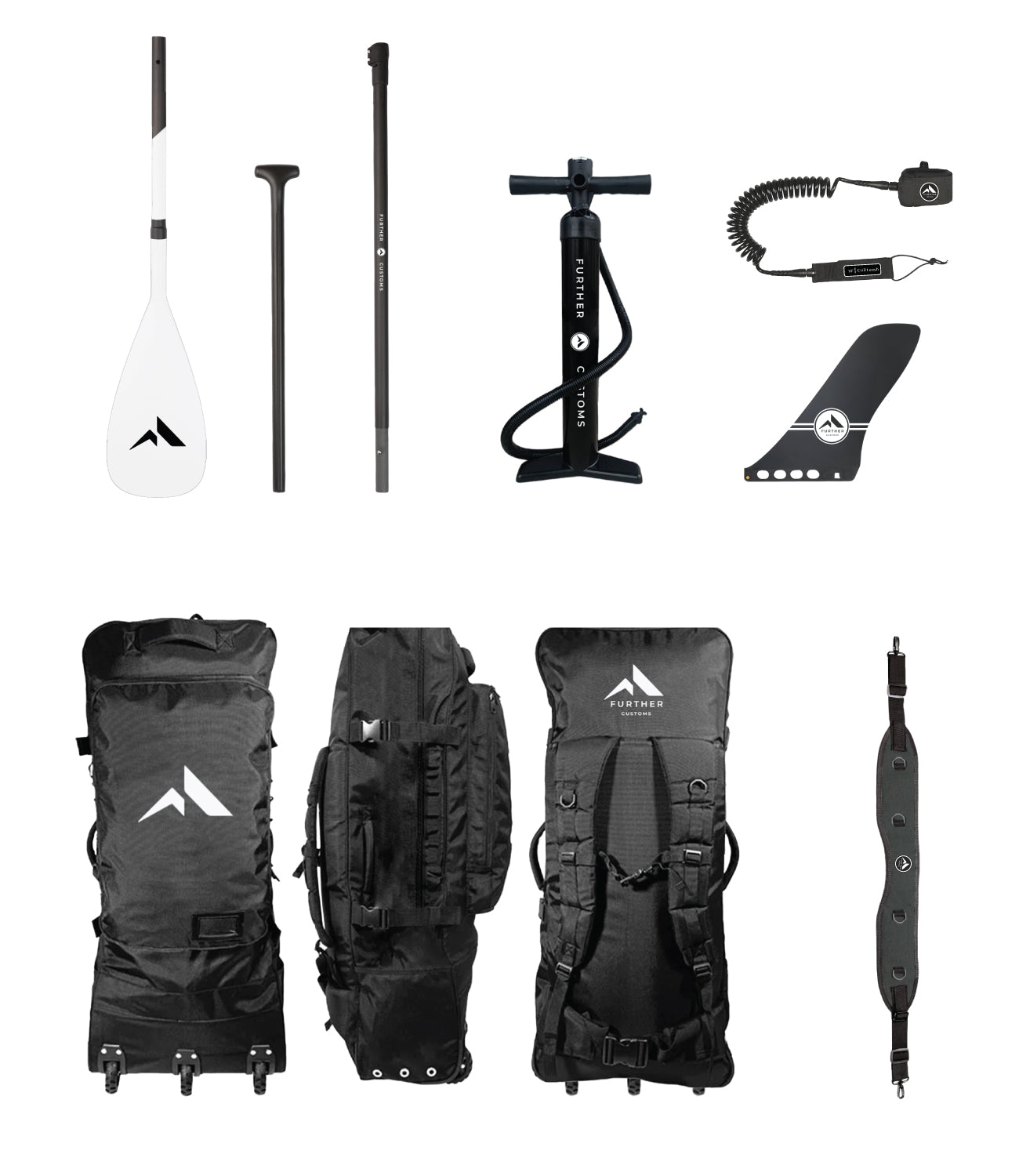 Premium Accessories
Each inflatable paddleboard kit includes a 3pc Adjustable Carbon Fiber Paddle, Wheeled Backpack, Dual Action & Reversible Hand Pump, Tooless Touring Fin, Coil Safety Leash & a Carrying Strap.
You may also like