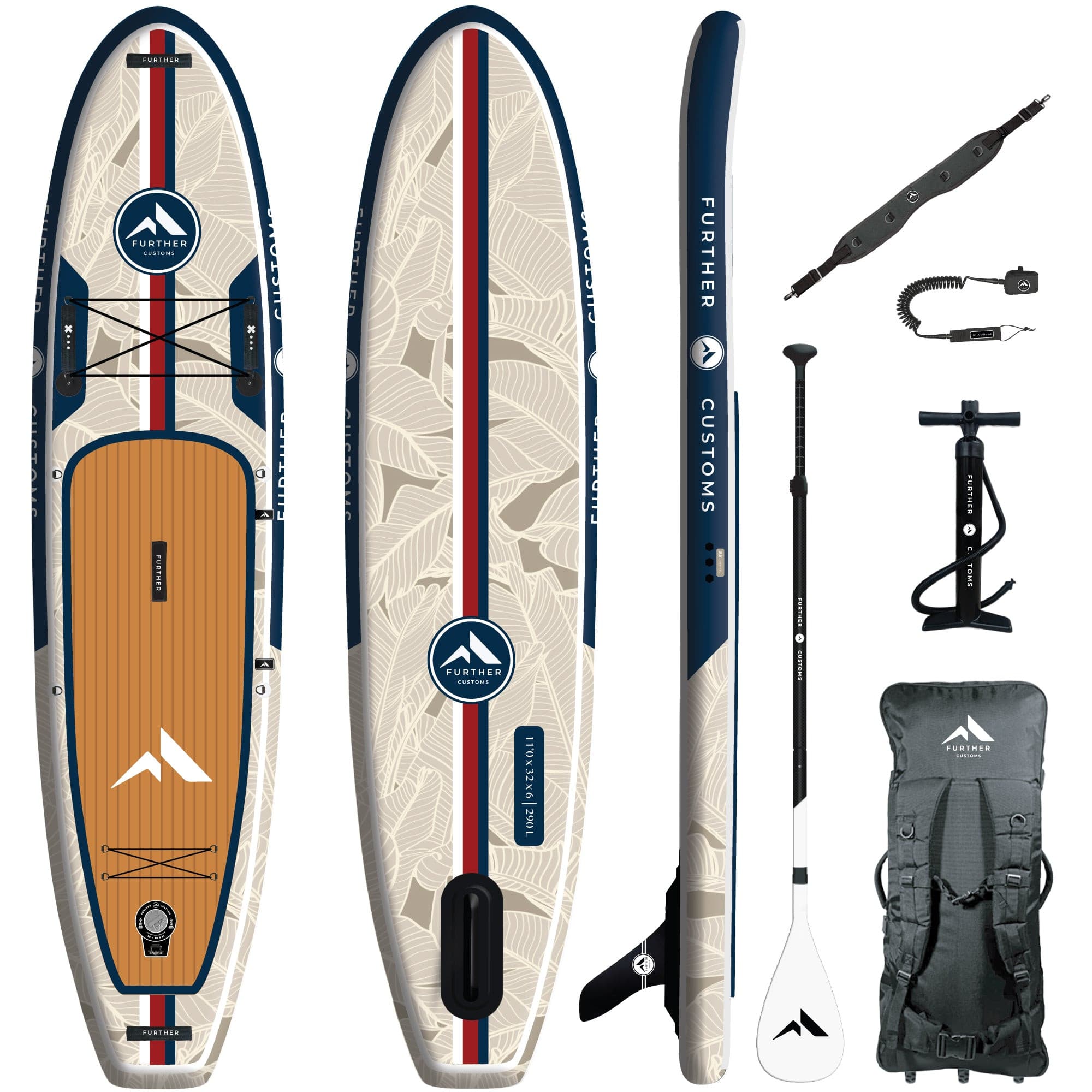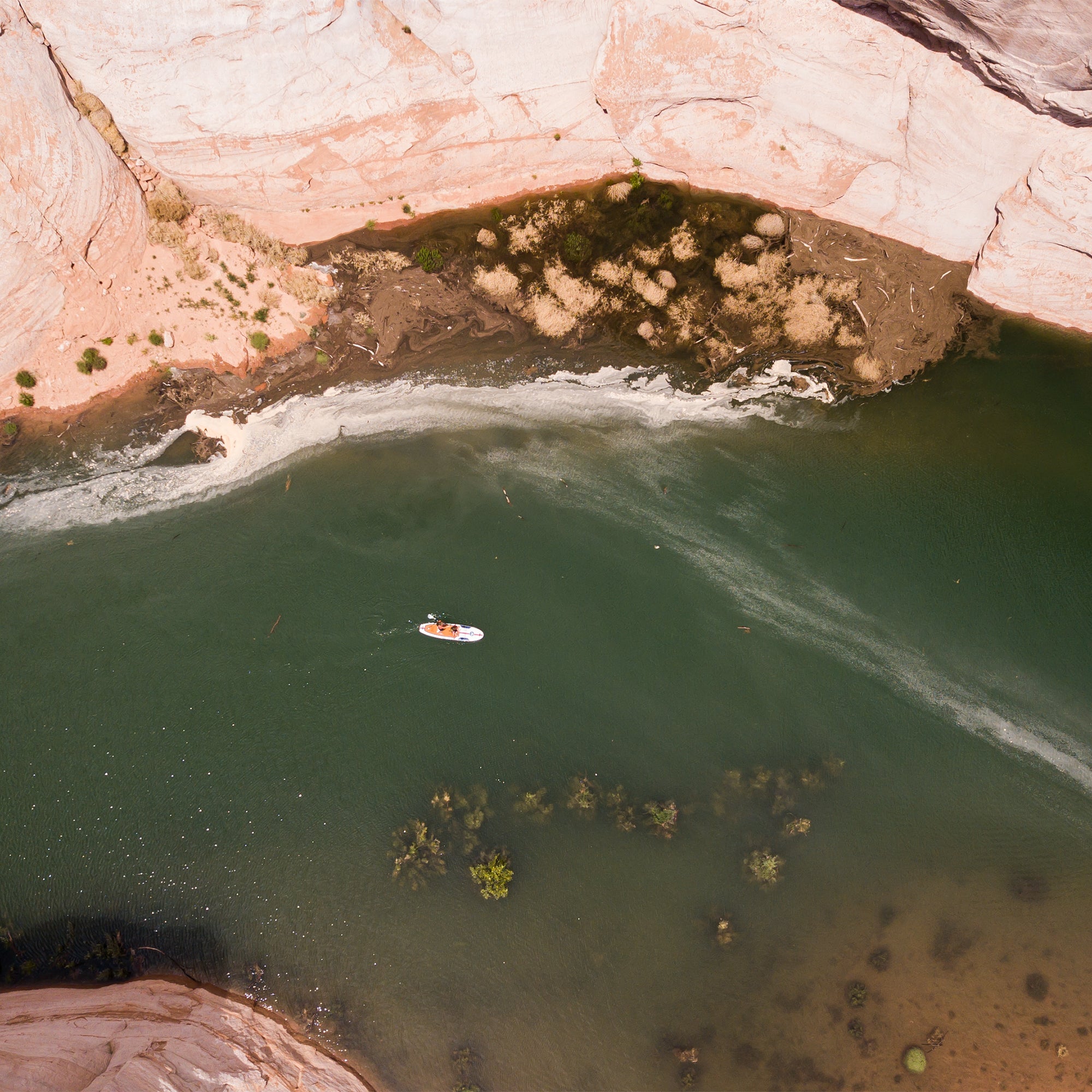 11'0 Avalon Mariner
---
The Avalon Mariner Inflatable Paddle Board is 11'0" long, 32" wide and 6" thick. The premium Woven drop-stitch construction provides a lightweight and responsive feel when paddling. Our 3X Carbon layering process integrates two reinforcing layers of PVC and an extra layer of carbon fiber along the sidewall. This technique significantly increases the boards rigidity for improved speed and stability. Additionally, all of our boards are made using a Welded construction to ensure a lasting & resilient bond against all elements. With a weight capacity of 320 lbs, riders can enjoy this board solo or share their adventure with a loved one.
Standard shipping is included on all orders.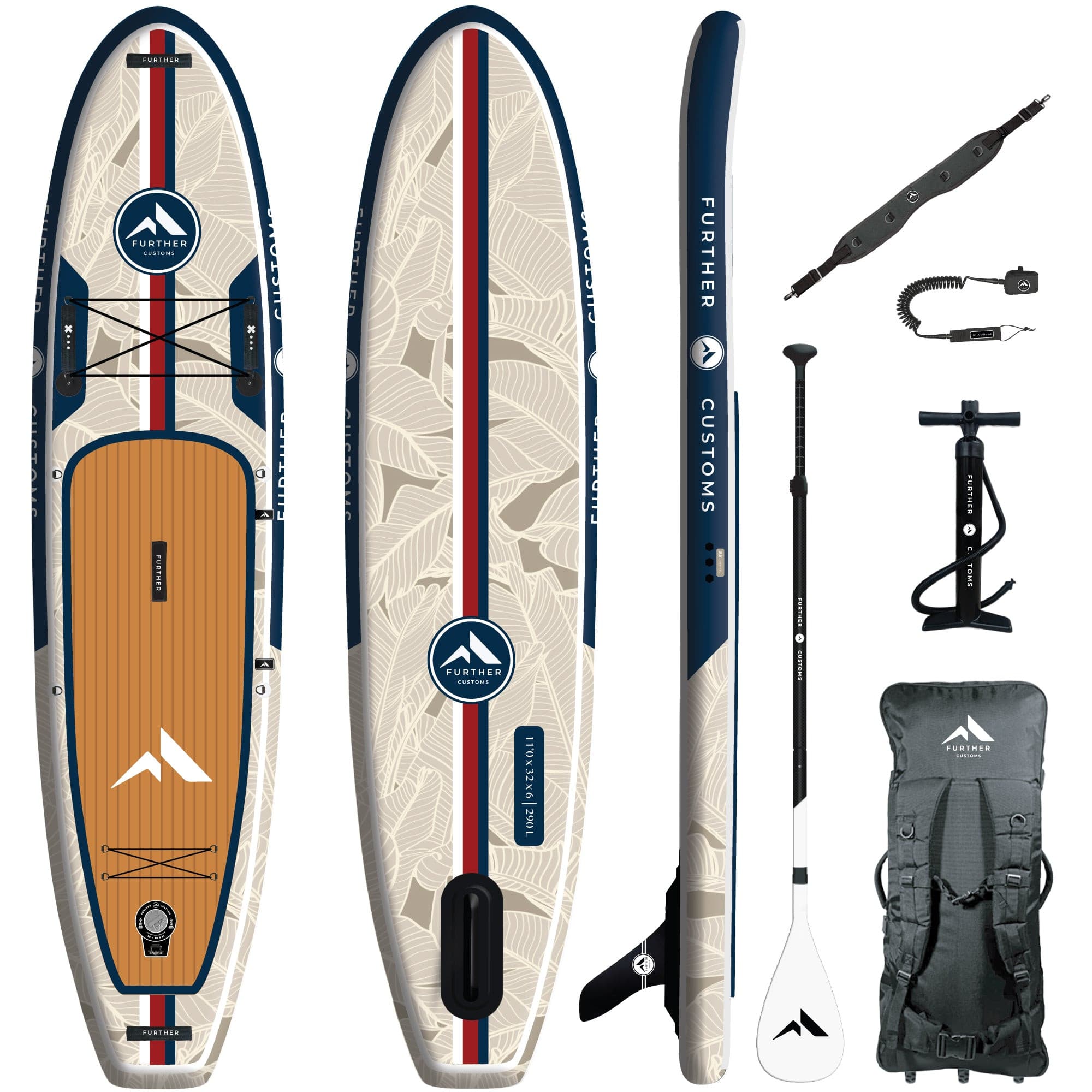 Extra Features
Touch + to Learn More
2 Accessory Mounts
Designed to allow riders to attach fishing rod and cup holder accessories.
Paddle & Speargun Holdeer
Velcro straps with silicone grips securely attach the paddle to the side rail of the board. Fasten your paddle safely at your side when taking a break from paddling or transporting.
Front Handle
Easily pull your board to shore or onto the deck of a boat with the front, center & rear handles.
Carbon Fiber Sidewall
The sidewall of each board is made with two layers of military grade PVC and an additional layer of reinforcing carbon fiber. This 3 layer construction provides unrivaled rigidity and durability.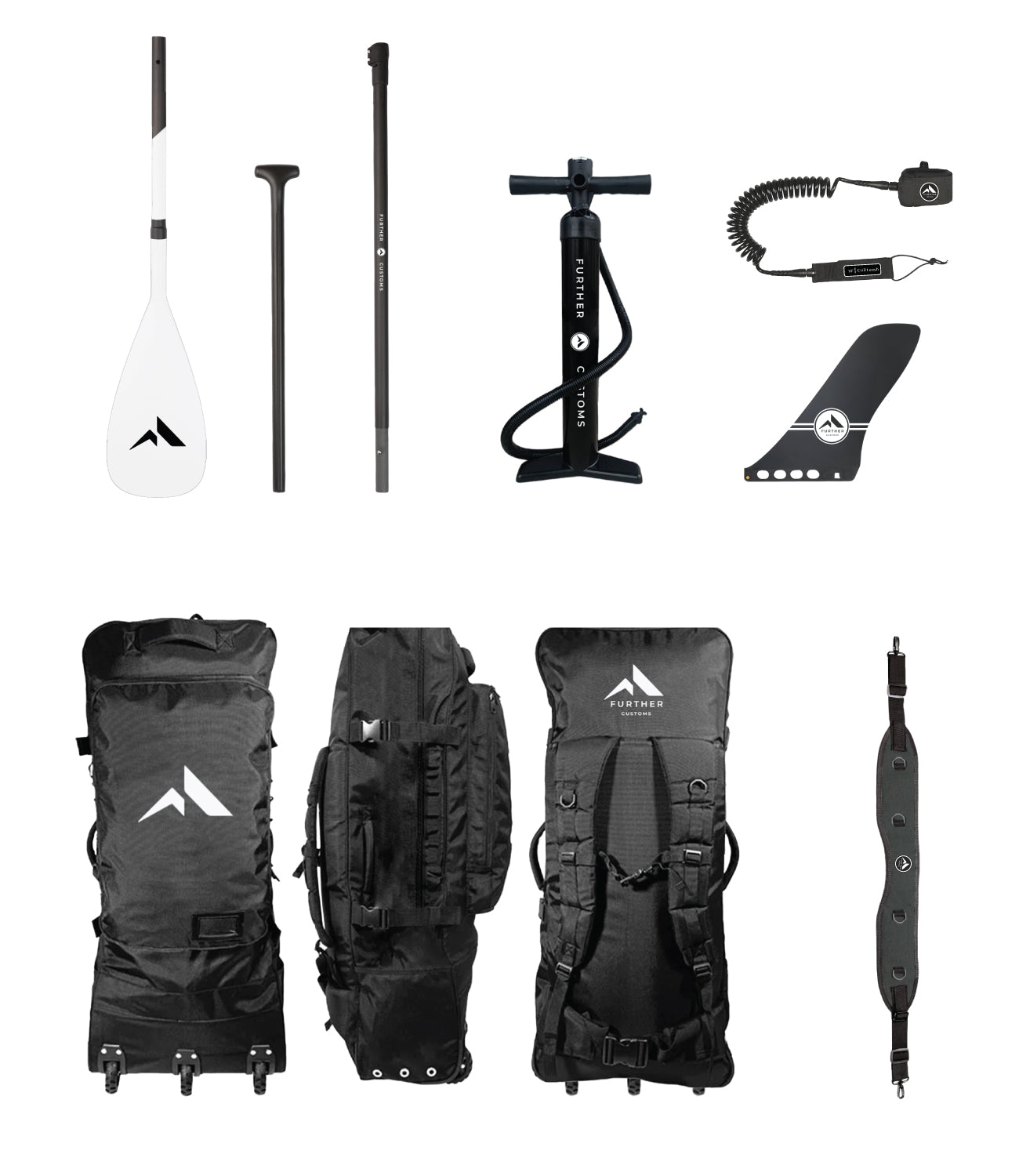 Premium Accessories
Each inflatable paddleboard kit includes a 3pc Adjustable Carbon Fiber Paddle, Wheeled Backpack, Dual Action & Reversible Hand Pump, Tooless Touring Fin, Coil Safety Leash & a Carrying Strap.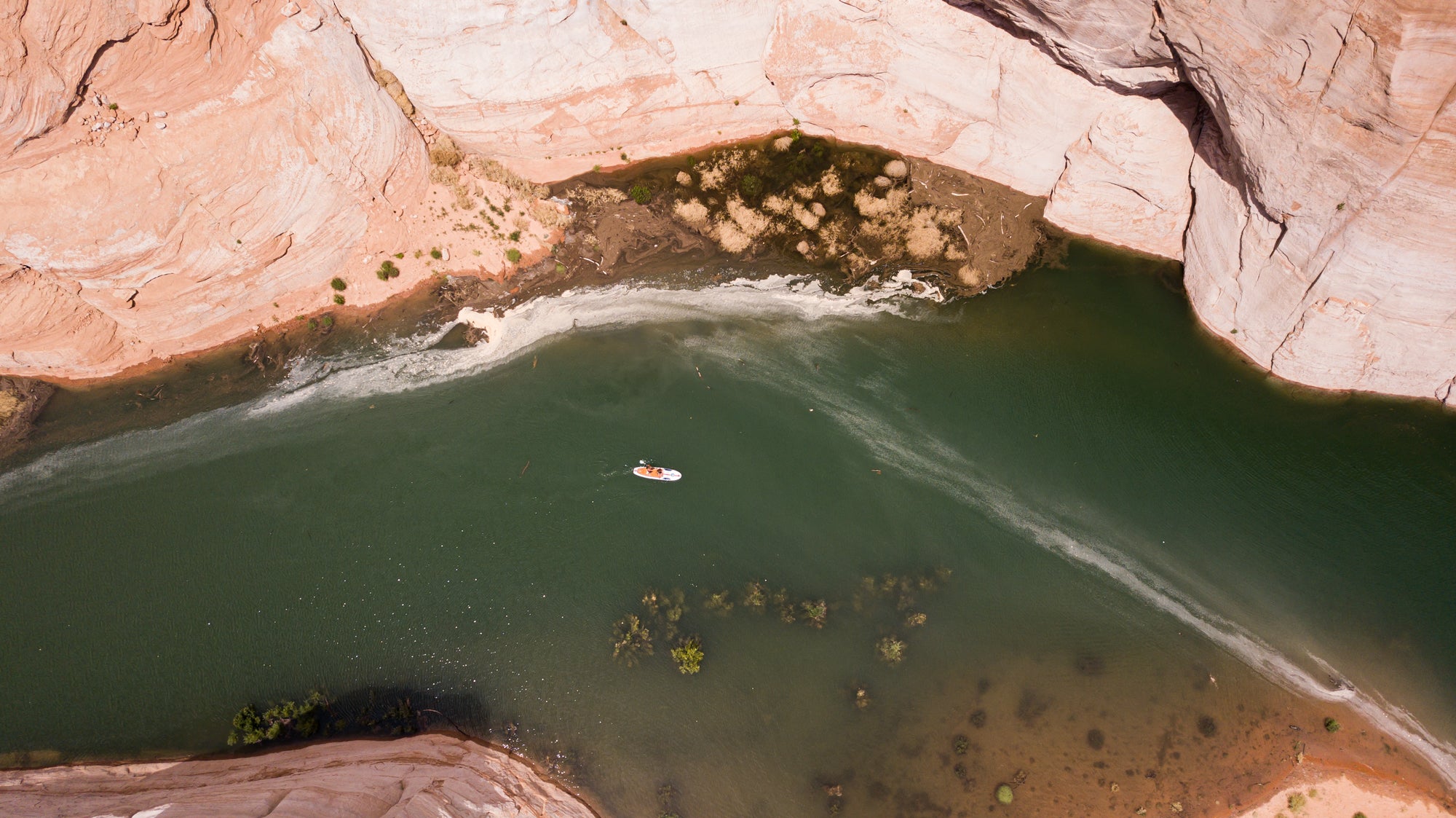 This product is rated 5.0 of 5.0 stars.
It has received 5 reviews.
Such a nice board, and customer service is amazing - call and the owner picked up the phone to help me with questions the first time using the board and being new to SUP riding.
We Love the Paddle Board!!
Best Board Ever!
Great Quality paddle board
Thumbs up so far!
I pre-ordered a beautiful Further Customs paddle board at the Boston Boat Show, with a very well-made case and paddle, plus a hand pump (now wishing I'd selected the electric pump; pumping it up by hand was an endurance exercise!). I live on a tidal river and have been dying to try it out, but unfortunately, our weather has been lousy since it arrived. There have been few good days this summer and on the clear days when I haven't been traveling to road races, the wind has been whipping. Yesterday, I headed down to our dock (carrying the board & paddle down our steep yard to the water was a breeze), then decided to wait when I felt the wind picking up and saw/heard the thunder clouds rolling in. I was going to wait to try it out before writing this review, but who knows what the weather has in store for us in this weird weather year. The pic is from the day I pumped it up.
You may also like